The IdentySoft Cloud software is updated every first Tuesday of the month. The next update on Tuesday November 3 will contain several changes to the look and feel.

Firstly, the name IdentySoft will be replaced by EasySecure software. Of course all addresses and login details remain the same. The software continues to work exactly the same for you as a user.

All menu items remain the same and work the same way. Here and there we use different colors and the look and feel of the application has been improved. Each release we add new functionality and we work on the user-friendliness of the software.

For this reason, the user card has been modified. The user card has become more user friendly. The screenshot below shows the updated user card.

What has changed?


On the left side you see the old interface and on the right side the new user interface


All familiar fields are immediately visible in the user card. The name, start date and end date can be found in the same place. It is now also possible to take or add a photo to the user.




Click on the profile picture to directly upload or create a new image via your webcam. This is not mandatory of course.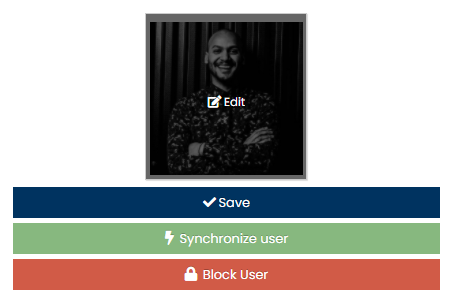 You can see the user groups at the bottom left. Click on the field to make a selection and link new access groups to a user.



On the right side you will see a section "My Credentials". Registration is possible with a mobile phone, card, finger, face, code and license plate. Depending on your administrator rights, you will see one or more options here.


Below the icon you will see a number if a credential has already been linked. In the screenshot above you can see that there is a face template, card and code connected to this user.

Click on the icon to add a new credential. You will now see the enrollment screen that you are already familiar with. For example to add a finger: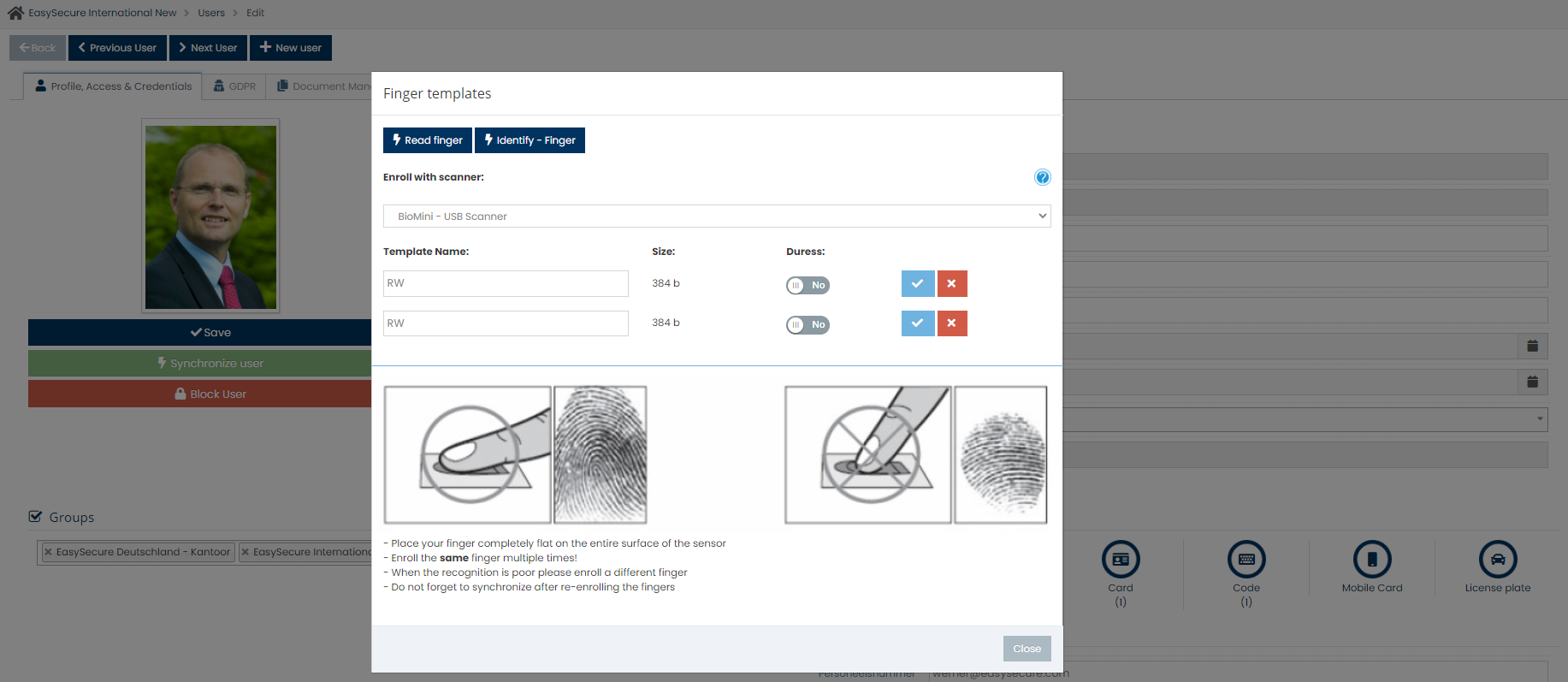 Or to add a card: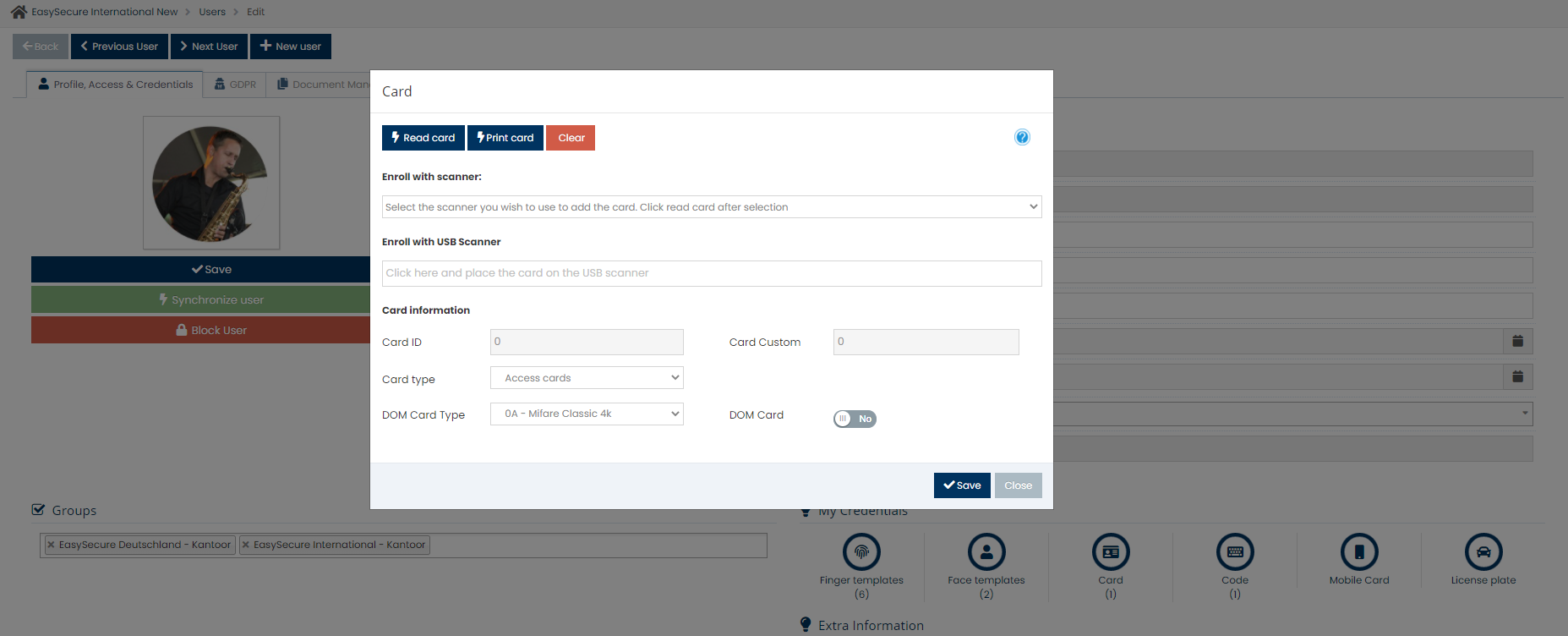 We have moved the buttons for saving and synchronizing under the profile photo. The buttons are larger and are always visible on the screen.



With the button "Block user" it is possible to immediately block the access. Don't forget to sync the user after blocking.


GDPR tab?


The functionality to register permission and add a document has been moved to a second tab. Under the tab "GDPR" you can find the necessary fields.

Questions?


Do you have any questions? Or would you like to receive an online instruction for the use of the software? We are happy to assist!

We work every day on the user-friendliness of the software. We are therefore always open to suggestions!